got my lovely septum today.
so how many people have it pierced actually through the cartilage, rather than the "sweet spot"?
whats the difference with healing, if anyone knows.
mines through the cartilage.
and its sore as hell.
and actually, just started bleeding.
haha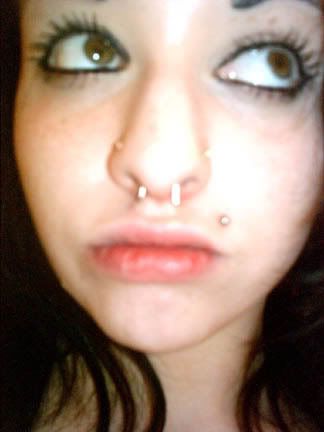 none the less i think it looks good.
i plan on keeping it down unless im sleeping.
i have a problem with over cleaning,
so im going to try to cut down on that for this piercing too.
sorry for the crappy photo,
if it needs to be behind a cut tell me.
xposted//